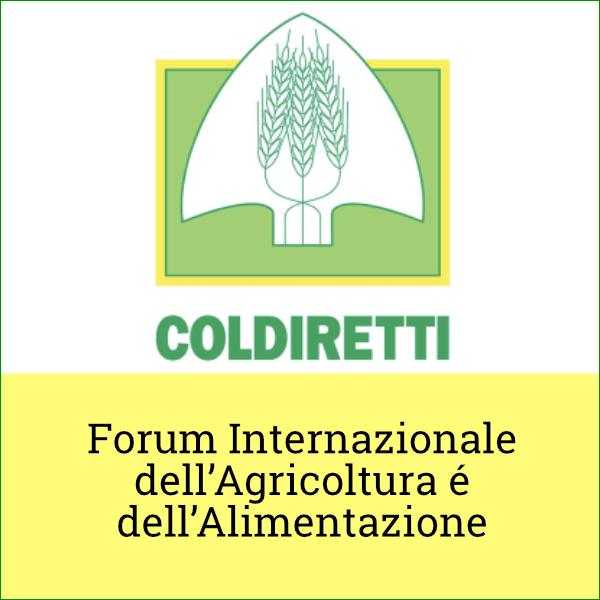 Nov 23, 2022
24 November 2022
The annual Coldiretti International Forum on Food and Agriculture assembles policymakers from Europe, Italy and beyond to explore the risks and opportunities for Italian farmers. For the second consecutive year, the Forum features a session about farmers markets and their role to cultivate commercial, social, and human health between town and country.
Il cibo locale nelle dinamiche mondiali / The dynamics of local food in the world
Moderator: Monica Maggioni (Direttore, TG1)
Roberto Capone (Principal Administrator, CIHEAM — International Centre for Advanced Mediterranean Agronomic Studies)
Richard McCarthy (President, World Farmers Markets Coalition)
Eugenia Carrara (Secretary General, World Union of Wholesale Markets)
J. Robin Moon (Adjunct Associate Professor of Health Policy and Management, CUNY Graduate School of Public Health and Health Policy)
Maurizio Martina (Vice Director General, Food and Agriculture Organization of the United Nations — FAO)
An intervention by Gennaro Sangiuliano (Minister of Culture for Italy)
Date: Thursday, 14 November 2022
Location: Villa Miani, Rome
Time: 1600 > 1700 local time
By invitation only
For more details, visit the website.