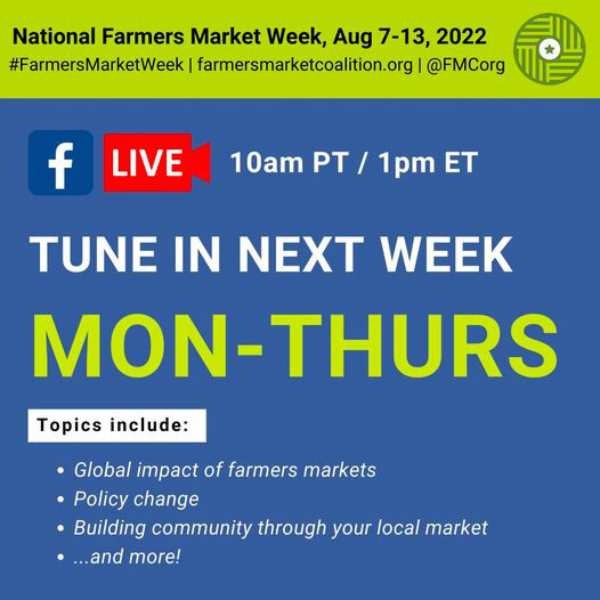 Aug 10, 2022
8 August 2022
Join Nairobi's Dennis Andaye (founder of Kenya's most celebrated farmers market), Viola Capriola (co-founder of the Grønt Marked in Copenhagen), Hannah Fuller (Farmers Market Coalition-US), and Richard McCarthy (World Farmers Markets Coalition) for a quick tour of the world of civil society-led farmers markets that balance the needs of all stakeholders to deliver that habitual ritual of community and commerce for farmers, consumers, and the communities that host them.
Date: 8 August 2022
Time: 13:00 > 13:45 ET
Location: Face Book Live
If unable to attend, don't worry. It will soon be posted on the Farmers Market Coalition YouTube channel.