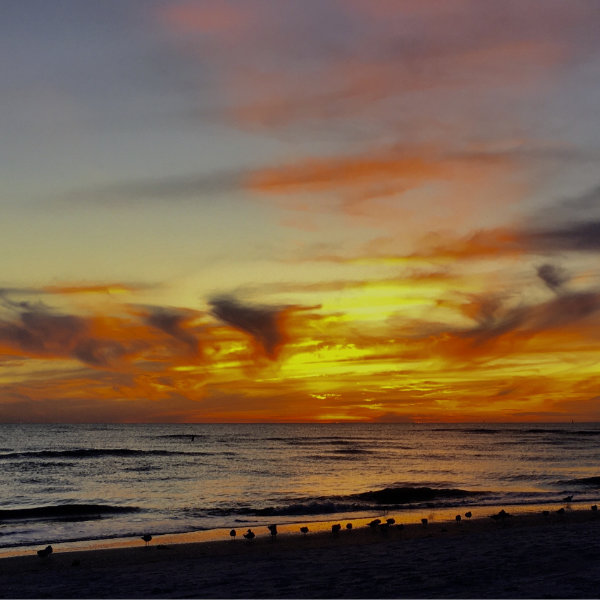 Mar 25, 2020
I guess we're all pirates now
With pressure to provide unique insights that help others navigate the current coronavirus uncertainty, I can honestly report that I have no clue what's next.
Having lived through disaster and the infrastructure collapse and trauma that follow, I am the first to declare that no two disasters are alike. Whereas hurricanes and tornados come quickly, they are followed by the joyous reconvening of community. With the COVID19's great hibernation, it keeps us suspended and apart. It has the potential to be its own virus. Regardless, there are ample signs of communities doing what they do best, when confronted with a vacuum of leadership: mutual aid. Herein lies the conundrum of our moment: Government better get acting big, and we as inhabitants of immediate territories must embrace the small, the immediate proximities of our lives.

Channeling Star Trek (via Emily St. John Mandel's memorable post-pandemic novel, Station Eleven), "To Survive Is Not Enough." Embrace uncertainty with creativity and agility. Feel alone? Make use of the wide array of digital conferencing software at your fingertips to reconnect with old friends. Organize a virtual cocktail party or discussion group. Share skills. Survey your community. After Hurricane Katrina, when most of us were scattered across the country, at Market Umbrella, we deputized farmers market vendors and sent them into the region in search of isolated farmers and fishers to survey them of their needs. We shared these findings with USDA, in order to inform potential investment. In my building in Brooklyn, neighbors we are organizing WhatsApp chat groups, posting flyers with useful numbers for those disinclined to use mobile devices.

Coping Mechanisms

Or even better, unplug and read, garden and cook. All indications point to a long and drawn out process, so pace yourself.
Some of us handle the stress by running as far away from the piercing reality. Go for it. Watch old films, organize your books, etc. But, if you're like me, you run towards the issues of the day in search of trend lines, purpose and indicators. When encountering those whom insist they know what this means and when that will happen, remember, they likely have no clue but feel compelled to prove otherwise. Crises have a way of bringing the ideologues out of the woodwork, driven to squeeze their world view into the current context.

Film. Crises also have the opportunity to liberate ideas, engage those who have been dormant. As with large crowds, look for the quiet people who are practical, possess skills, and are not drawn to drama. Keep drama at bay, for as long as is possible. I am trying to keep it on my video monitor. While at home, we have debated the logic of watching the film Contagion on a number of evenings. However, we have not. I keep thinking about Battlestar Galactica and the pressures to keep a government afloat whilst on the run in space ships. Are there lessons there to be found? On more than one occasion, I have wondered, "Where is Edward James Olmos?"
BBC Radio 4. Dan Saladino is a calm voice to listen to at moments like these, when others sound panicked. Two recent editions of the Food Programme are worth sitting down to with headphones and cup of tea. In the March 15, 2020 edition (Covid-19, The Food Dimension), do not miss the last segment that begins at 21:57 minutes into the 30 minute show. Speaking with zoologist Andrew Cunningham, Saladino dives into the zoonotic, biodiversity elements of the current crisis. It is important to understand the impact of the industrial food system, the global craving for more meat and playing a role in placing humans and the animals we raise in confinement into closer contact with the wild species that are now at the center of the pandemic. This may help to inform and diffuse the troubling xenophobia that the crisis is triggering (not helped by voice of authority). Also, Saladino interviewed me for the next edition, Coronavirus and Food: Your Questions Answered. This episode is also excellent. I speak to the impressions from New York City, regarding the stability of the food system. Listen to the entire show. Excellent. stuff!
Kitchen Quarantine. When the going gets tough, the tough make quiche! Look for my weekly Meatless Monday posts. Each week's recipe pays homage to traditional foods, uses staples tucked away in your cupboard, and helps you bring dignity to disaster. The current recipe is a go-to quiche. Why Slow Down on Mondays? For starters, stretch whatever dollars you have with dried beans, legumes and grains. Confused with what variety to deploy? Search the Meatless Monday recipes. Do not have all of the ingredients? Do not despair, improvise. Speaking of, now is a great time to download Randy Fertel's important, yet complicated, book: A Taste for Chaos.
Music. For me, this is where I find solace. If out and about on a run, anger can be an energy. I find that from Julian Cope's 1994 LP, Autogeddon, the title track, "Autogeddon Blues" strikes a chord for me. For serenity's sake, South Africa's Abdullah Ibrahim brings me to that place. Try "Water from an Ancient Well." Or, why not Erik Satie? Surrealism might be where we are.
Keep Calm and Strawberry On. Farmers Markets are taking creative steps to reinforce their role as "essential services," whilst also preserving the fundamental value as public spaces. The UK government designated the London Farmers Markets as essential, meaning they will remain open during the lockdown. Accordingly, they and many other market organizations are adapting to the current circumstances with heightened sanitation and layout procedures, keeping social distancing at bay. From drive-through markets (The Market at Pepper Place in Birmingham, AL) to food box partnerships (like the one between Top Box and the Crescent City Farmers Market in New Orleans), leadership is evident at the grassroots, even if it is not up top.
Importantly, farmers markets are fighting for federal attention, whilst larger institutions in the admittedly fragile global shop floor that delivers food to the many cry for support. Reward the small farmer and the open air shopping space with the support they need. The national voice for farmers markets, the Farmers Market Coalition, is calling for the USDA to a) deem farmers markets as essential services (therefore more than public spaces, they are pivotal food distribution hubs that simplify food distribution during times of crisis); b) extend the LAMP and FMPP grant proposals deadline; and c) make sure direct marketing farmers are included in the federal recovery package. Learn how to help.
Gardening. This is also where I find peace of mind. Considering the change of seasons, what better time to get seeds into the ground. Grow easy and useful vegetables to stretch dollars, bring nutrient-rich foods into your kitchen, and save a little room for the flowers that will bring beauty and joy to the table. Slow Food USA's Plant-a-Seed campaign is up and running, offering Ark of Taste varieties for your victory garden. Remember, during WWII, home and school gardens raised more than 30% of the fruits and vegetables in the USA. We have so much to learn from the rest of the world, with regards to creative urban gardening. After the fall of the Soviet Union, the Rodale Institute and others shared best practices on how to develop rooftop, community and backyard gardening to help navigate the uncertainty. Uncertainty? It is here, once again. Let us get gardening.