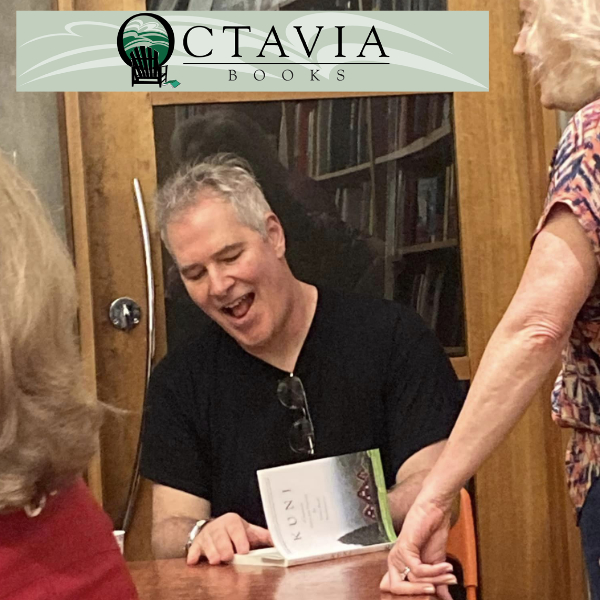 May 25, 2023
Kuni tour, rural conversations
Writing can be a lonely activity, whereas reading and discussing books can be boisterous. Book clubs are not for wallflowers! When Tsuyoshi Sekihara and I joined forces with Fumiko Miyamoto and Betty Borden to introduce the ideas of Kuni, the Rice Covenant, right-sized communities, and repeat visitors to the West, it was always our intention for the book to be something to leverage. Use it for conversation and inspiration. While the digital discussions during the winter were a blast, there is nothing quite like getting out into the world and meeting with people who thirst for the wild ideas that have taken root in Niigata Prefecture.
On tour
This is what it was like to return to New Orleans in early March: See old friends, enjoy the warmth of a home that hosts a book club for a beautiful evening event (thank you, Alicia and David Bendana!). Octavia Books was like a homecoming. I saw people there that I haven't seen in years. Thank you for all who attended the book event at this important independent bookstore.
In Late April, not only was I reunited with the Johnny Appleseed of apples and publishing (Ben Watson) who was the first to recognize the value of this book, but we were so fortunate to reconnect in rural Massachusetts at the most extraordinary retreat center, Shantigar. The old farmhouse still possesses the feel of the dairy that once provided Rowe and the surrounding community with fresh milk; however, farming is combined with the free theatre feel of Shantigar's founder, playwright Jean Claude van Itallie. He died in 2021. An advocate for personal expression, the value of nature for individual and collective recovery and meditation, the Shantigar Foundation honors Jean Claude's legacy whilst also joining forces with those who also care about the integrity of nature and those who work with it to sustain families in the region: most notably, the Franklin Land Trust. I mention all of this to say that the discussion was rich. And while Kuni and I are there to trigger creative thinking, it is the unbounded efforts of those who inhabit rural communities that are truly the stars of such gatherings. Should you have ideas as to where to go next, please reach out to me at info@ThinkLikePirates.com.
Meanwhile in Japan
In rural Japan, Tsuyoshi Sekihara has been busy hosting knowledgable visitors curious to see in person what Kuni has to offer. Most notably, right after the Golden Week in Japan, the Director of the California Center for Sustainable Communities at UCLA, Stephanie Pincetl traveled to Joetsu to meet Sekihara san. This is, alone, is makes all of those quiet hours writing, rewriting, and editing again, all the worthwhile.

Betty Borden
This spring also brought considerable sadness. The one person, for whom Kuni would never have happened, died far too soon. It is difficult to type these words. Betty Borden lost her battle with cancer. A champion for intercultural exchanges between a land she loved (through her Japanese mother) and the other she loved as her home (the United States), Betty directed the very leadership exchange program at the Japan Society that afforded me the amazing opportunity to meet Tsuyoshi Sekihara in the first place. Without Betty and her creative leveraging of talent and resources, Kuni would never have become a book. I will be forever grateful for her friendship, support, and passion for adventure and exchange.
Useful resources:
Franklin Land Trust: website link
Shantigar Foundation: website link