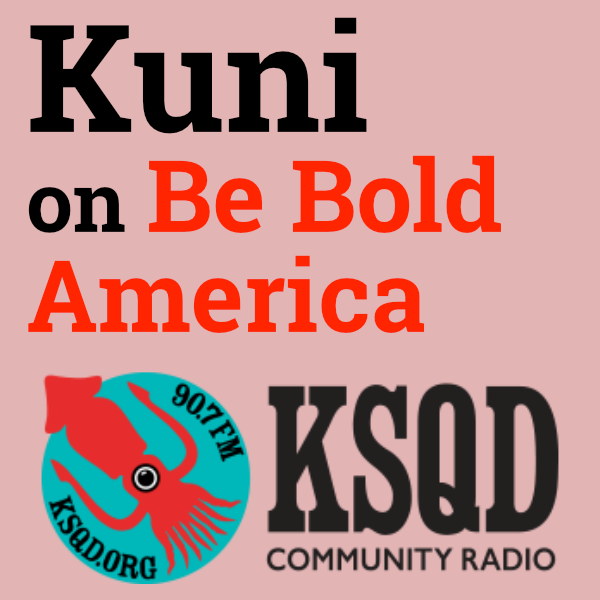 Feb 10, 2023
12 February 2023
KSQD FM is the Santa Cruz, California community radio station that builds community through quality broadcasts: news, arts, and culturally diverse programming. I am so honored to join Christine Barrington for Sunday late afternoon's Talk of the Bay to talk Kuni.
Location: KSQD 90.7 FM
Date: Sunday, 10 February 2023
Times: 17:00 > 18:00 (PT - local time)
More information here, to listen online.