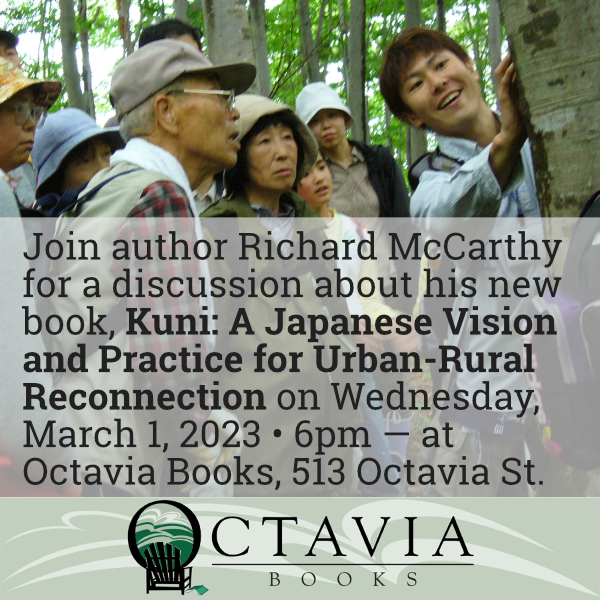 Feb 15, 2023
1 March 2023
Conversations about Kuni with Richard McCarthy
Independent bookseller Octavia Books hosts an early evening book event to explore the rural development concepts of Kuni and how they relate to coastal Louisiana, where agritourism is no stranger (if you consider the proliferation of fishing fleets devoted to sports fishing). However, the rise of these efforts have often pitted sports fishers against commercial fishers. The emergence of farmers markets in the 1990s established new direct relationships between town and country (even as the political distance between the two had grown). What can be done to maximize upon these relationships? Can philanthropy, public policy, and political movements give voice to new models for rural development — as is made the case in the book, Kuni?
Location: Octavia Books, 518 Octavia Street, New Orleans, LA 70115
Date: 1 March 2023
Times: 6pm
Free and open to the public. More information found here.