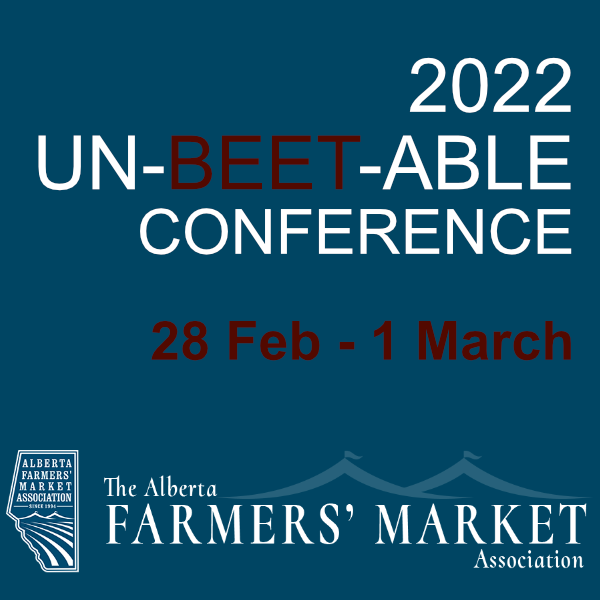 Jan 25, 2022
1 March 2022
Join me for a 90-minute tour (at Alberta Canada's Un-Beet-Able 2022 Farmers Market Conference) of the world's emerging farmers markets led by civil society, fed by farmers, and serving communities from the global South to North. We will explore how and why and where this phenomenon is taking root and why now. We also explore the potential to gain a foothold in the UN agencies and among larger international NGOs with the establishment of the World Farmers Market Coalition. These developments are taking place because of the quiet yet critical leadership of Canadian organizations, like the Canadian Farmers Market Association, HealthBridge Foundation, and others.
Time: 10:00 - 11:30am (local time — Alberta, Canada MT)
Where: Online. Register here.
Fee or Free: The 2-day conference is free to Alberta Farmers Market Association members. If not a member, register for a fee.