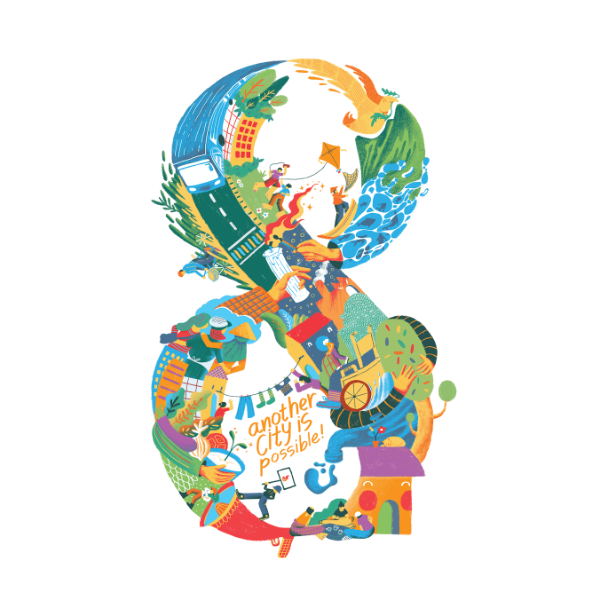 Sep 3, 2021
10 September 2021
Join me at 18:30 - 20:00 WIB (GMT+7) for a discussion about the intertwining nature between the right to the city and the right to food for both citizens and producers (from an Indonesian perspective). Let's reimagine a model for cities in the future.
The Urban Social Forum (USF) is an annual, open and free forum organized by Kota Kita and its civil society partners. It brings together civil society members, social activists, experts, organizations, students, members of communities, and citizens to discuss and participate in a critical debate about the direction of Indonesia's urban development.
From street food vendors to online food deliveries, food is the life force running through cities in Indonesia and beyond. In recent years, environmental and social consequences of rapid urbanization, overconsumption, and climate crisis have brought increasing worries to food distribution and security for the future — spotlighting conversations on the right to access food in cities. What will happen when access to food becomes more scarce in the future? Who has the right to food in cities? What are the rights of different actors in the food supply chain? What are the ways our cities can improve our food system for all? This discussion seeks to reflect on the intertwining impact between food systems and urban life and how we can imagine an alternative urban food system for future cities.
Speakers:
Yves Cabannes, Emeritus Professor in Development Planning, UCL
Nayaka Angger, Kota Kita
Gusti Nur Asla Shabia, FIAN Indonesia
Richard McCarthy, Think Like Pirates
Moderator: Reyza Ramadhan, Agriculture Practitioner
(The session will be held in English.)
Learn more about and register for the 8th Urban Social Forum.