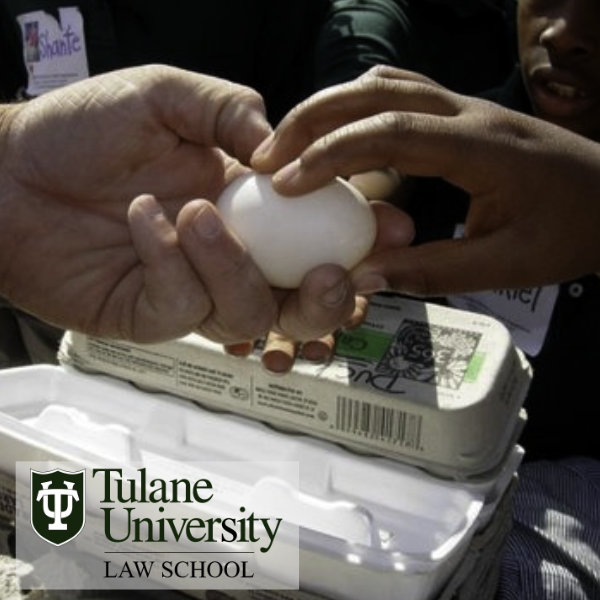 Mar 23, 2021
9 April 2021
I look forward to joining the Tulane University Center for Environmental Law on Friday, 9 April 2021 via Zoom link (12:20 - 1:30pm ET), for "Farm to _____ — Exploring Demand in Farmers Markets, Restaurants and Schools."
During this 60 minute session, moderator Jasmine Nielsen (philanthropy and nonprofit strategy consultant and professor at the NYU Department of Food Studies) will lead the Common Grounds farm-to-school coordinator Erika Rincon (upstate NY) and me to explore the role of consumer demand to move wholesale supply chains via farmers markets, restaurants and schools.
Most of the food in the United States is sold to consumers via massive food distributers with complex supply chains built for scale. However, a community can improve access to the quality of food available, benefit the local economy, and support farmers adopting sustainable agriculture practices by sourcing food directly from the producers, whether it be for use at home, in restaurants, or in schools. However, the farm-to-table and farm-to-school movement requires the creation of a new supply chain. An individual, restaurant, or school is a different type of customer than a large food distributor or supermarket chain. These parallel systems require new and separate considerations related to volume, transportation, and shelf-life. To justify taking on these changes, there must be sufficient demand.
Though farmers markets are now ubiquitous, just a few decades ago, it was a challenge to gather enough consumer demand to justify the effort and cost. More commonly today, restaurants source their ingredients from local farms and their clientele are willing to pay a premium for such ingredients. In the future, we may see school's sourcing their food from local farms. This panel will explore how the demand on behalf of the individual, restaurants, and schools has evolved over the last few years. The panel will also consider how demand has evolved to serve certain communities but not others, and ways that the farm to table and farm to school movements could be more inclusive.