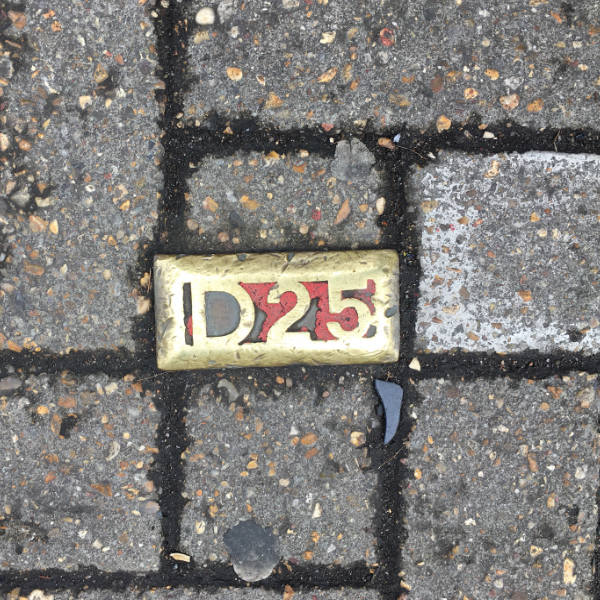 Jun 20, 2019
Dear Mayor ______ , why don't you leverage markets like Sadiq Khan?
I have spent most of my career beneath the canopy of public markets: managing, measuring and maneuvering the ancient institutions of markets to meet modern needs. One of the places where I have always looked for inspiration and insights is the International Public Markets Conference. Civil servants compare notes with practitioners, developers and social change advocates navigate overlapping interests. Organized by influential New York-based NGO, the Project for Public Spaces, this year's edition (number 10) exhibited notable changes to the field. Once an insurrectionary emblem of the food movement, markets have moved into new roles: experiential destination for those who don't cook; flagship for immigrants seeking opportunity; and public sector tool to revive urban life. While food system concerns remain integral, they weren't the story in London.
Public Market 101

For starters, consider the terrain. Architects and influencers are keen to focus attention on the types of public markets that adorn many social media posts: food halls, farmers markets, market districts, food hubs, etc. And whilst architectural differences matter, remember what all public markets share: From brick and mortar to tents and umbrellas, each is a public assembly of independent vendors selling the very real and figurative fruits of their labor directly to consumers. The result is controlled chaos. The genius of multiple checkout lines engineers unexpected social interactions. Competition balances with a shared community good: Hence, the public in public market.

The wide universe of markets brings so many different players to the field: From boot-strapped NGOs to local authorities and real estate developers. This makes gatherings like these so interesting. Years ago, I recall an elected official from Buffalo, NY describe "a strange magic in the air, as if a trade association had collided with a political rally." Twenty-years ago, this gathering was populated with more younger markets, a few farmers, and many seeking that "Market 101" experience. They remain, among the 300+ in attendance. However, with the European setting (where the public sector plays a larger role in markets and civil society lesser), I detect a shift. Yes, this once-North American gathering continues to attract 100+ attendees from the USA. However, even among the Americans, city and state civil servants dominate. Granted, this may have been the case in the first few editions of the conference in the 1980s and 90s; however, during the subsequent 20 years, American philanthropy took interest in markets and invested in grassroots attendance. Does this speak to shifts in philanthropic priorities or a maturing field? I did meet some newbies: From Bermuda and Cambodia. However, the presence of large city delegations and pivotal real estate developers was notable.

What About the Farmers?

During my first appearance at the conference in 1996, I was invited to address how and why this rising tide of farmers markets is attracting a "new phenomenon:" Urban growers. Meanwhile on the big stage, USDA officials (especially the great and late Gus Schumacher, whom was specially recognized this year) indicated that a sea change in agriculture may be underway: New funding for markets to help struggling small farmers, innovative nutrition programs, and the need for urban-rural linkages. These were heady days. Bold questions were being posed with profound implications: What if we were to develop an agricultural economy that rewards ecological practices and seasonality, urban dwellers with human-scaled experiences and consumers with fresh foods and more choice than the offerings at supermarkets.

Of course, this era seems like a lifetime ago. Since, US farmers markets increased 300% in number; innovative nutrition programs have become federal policy (the FINI program being renamed in Gus Schumacher's honor); new markets inspired new kinds of markets; and the digital world has disrupted this reinvented small-vendor world of analog transactions.

At this year's opening plenary session in London, the conference embraced its sense of place: Candid discussions about the challenges for London markets to operate and remain "authentic." Respected real estate developer, Richard Upton of U+1, honed in on the chaos, contradictions, and the desire "that markets provide opportunities for belonging." Considering the quality of the markets U+1 is involved with in Deptford (Lewisham and Catford), his insights seem genuine. Concerns for affordability, local enterprise, and London as an affordable and welcoming city are welcome pronouncements in a period otherwise dominated by Brexit and troubling questions about belonging.

In a quick-fire round of innovative markets and creative programming that harkens back to the early days of the farmers market revolution at the end of the last century, I was inspired by these examples from outside of the USA:

Latvia: Krista Baumane described how the Agenakalna Market animates its space with BMX bicyclists, zero waste NGOs, and foragers to celebrate an otherwise fading passion for traditional foodways.

Ghana: Namata Serumaga Musisi described how, together with the UN Habitat, they have designed portable play spaces for market vendors' children. In general, stall holders are women.

Japan: Author and academic Mio Suzuki, PhD described how civil society is reclaiming urban public space in a highly-regulated city with vegetables, seating, and a sense of fun. Her presence was a welcome addition. She is a young author of a new book that appears to be getting traction: Change the City through Markets. Sadly, she will never have the opportunity learn from the other Japanese farmers market author and academic, Ryoko Sato, whose 2006 book about the American farmers market phenomenon kick-started some of this generation of markets in Japan. Tragically, at the time of writing this essay, news of Sato-san's death is reaching the market world. (I will post separately about Ryoko's life and impact.)

Russia: Anastasia Kolesnikova shared the encouraging news of Moscow's Food Fest (41 pop-up markets in 6 years to address social isolation for the elderly, celebrate diversity and animate informal public spaces in an era suspicious of such places.

Hungary: Adam Kobrizsa of Mindspace reminded us that the iconic Budapest Public Market is not the only one in town. Community breakfasts in his open-air markets provide social cohesion amidst "another troubling political environment."

Nepal: Shanta Lall Mulmi made a compelling call "to protect the lives of the small farmer" with direct connections between urban and rural. In conversations with Mulmi, he asked, "where are the farmers? They're not here." This is true. It was a great reminder of how the field of markets has changed. After all, the link between farmer and eater can easily get lost in the shuffle in the saturated market of food halls and beer gardens. The millennial love for comfort and exotic immigrant fusion food is fine, but I fear that with this model – now ubiquitous with urban life – we may repeat old patterns of developing markets for entertainment over the practicalities of the revolution of everyday life.


Shifting Sands in Cities

I walked the Walthamstow Street Market – Europe's longest – as part of the conference programming with local council staff to explore the everyday struggles of a market in transition (in its 125th year). The Walthamstow High Street is pedestrian path that (as the architects assisting with the market's repositioning reminds us) connects the Epping Forest with the nearby marshes. Staged daily in front of independent shops, this type of public institution is showing its wear and tear, but appears to be in capable hands. Affordable techniques are being deployed to remind visitors of the market's place in the ecosystem: Forest motifs from Epping Forest, water sounds from the marshes, etc. In the UK, globalization and a decade of austerity has contributed to a loss of 50% of independent shops. This figure hung like a pall upon the weekend's discussions. As high streets go, so too go the outdoor markets. High Street decay in the rest of the UK is all but universal. In London, decay gives way to rapidly shifting sands. Once-affordable areas turn hot and attract professionals and young families, existing businesses and residents fade, and fade swiftly.

Available land is gobbled up by developers to design housing and shopping suited to new expectations: hipster dining and drinking, food halls and beer gardens. Heaven knows, London is now filled with them. And yet, with new populations, also comes new energy. This is welcome news to local councils (the operating authority for local market and market districts). However, this puts local authorities in a bind. They are also responsible to existing resident needs: Shopkeepers, who rely upon a demographic of shoppers who are being priced out of the neighborhood, resent change. Market vendors, unprepared for new opportunities, resent newfangled vendors.

At first blush, visiting the Walthamstow Market is somewhat retro. Day traders in this 300-strong street market offer produce, handbags, pots and pans, and other useful everyday goods. Shops represent a curious mix of old London (jellied eels) and EU London (Polish and Romanian food shops serving the UK's new (yet disputed) population of European workers who stay). Over the years, public grants have provided upgrades to building facades and the streetscape. The resulting affect is a curious mix of old and new, down-market and slowly renovating storefronts. Insights from the local council staff and consultants indicate that they know that this pivotal public space needs attention. Desirable change will not "just happen."

In a welcome move, the local council has invited the London Farmers' Markets to stage one of its operations on Sundays (historically, one of the two dark days for the daily market). Founded in 1999 by American Nina Planck, this for-profit family of markets continues to this day to fly the flag for American-style producer-only markets in London. Its presence on Sundays animates an otherwise underutilized commercial stretch, sends a signal to the neighborhood's newcomers that they are welcome, and with a different mission of direct marketing and a culture of hands-on management (as evidenced by the claim from vendors that managers "make a cup of tea for all the traders in the morning"), Sundays are influencing others days of the week. The Council's bright team cannot help but pay attention to a different culture of curating spaces, mission-driven internal customers service, and a welcome sense that things are looking up. Additionally, Walthamstow is hosting 2019's Art Night, a significant arts festival, funded by the Greater London Authority. Combined, these efforts help to rebrand a place that is struggling to rekindle its identity without chucking the original population out as no longer useful. These are the challenges of Main Streets in the USA and High Streets in the UK.

Mayors Matter
Mayor Sadiq Khan describes how his neighborhood of Tooting has become cool, thanks to food and its hip public market.

In comparison to the meager amounts of municipal funding in the USA for public space animation, the UK resembles the rest of Europe. Public funding is critical for cash-strapped local places to fight for public attention and to capture popular imagination. While it may be debatable as to whether a one-off festival can transform major behavior changes from consumers, it can build pride among retailers and residents and help to rebrand the place to curious outsiders.
Opening the conference, Mayor Sadiq Khan expressed how "street markets enrich our lives." More than a good turn of phrase, his administration is assembling the kind of programmatic commitment to markets civil society, market operators and consumers dream up but rarely expect to see deployed. The London Markets Board is bringing together overworked and often isolated market operators to learn and share. It also understands the potential for markets in London's municipal brand to project the city as a global beacon of inclusion and innovation. After all, the Borough Market and its commitment to the global palate reinforces this narrative, just as it does the fragility of civil society (with its 2017 terrorist action). Hence, its new Tomorrow's Market fund provides important competitive grants to markets to nurture start-up enterprises. It joins the Mayor's £70million Good Growth Fund to support institutions, like markets, that deliver community development.

It is no small feat to fashion a pragmatic portfolio delivering support to public markets in an era in which national policy is at a standstill. The public craves leadership that inspires meaningful action in everyday life.

What can be applied from Mayor Khan's Markets Board for North America? After all, here too, national gridlock (and retreat) provides municipal imagination with an opportunity to be relevant. True, some mayors have created new food policy director positions to instigate change. And while markets could be deployed as primary agents of change, this has largely not occurred. The devotion to existing industrial food distribution and retail channels leaves little room for markets as a strategic tool. This citywide market strategy was not lost on the team from the New York City Economic Development Corporation who were in attendance. They have just moved an iconic NYC public market — Essex Market — to a new location with a long-needed new lease on life.

Where's the Moral Compass?

One surprise at the gathering was the emerging role and voice of Milan-restaurateur and market developer Andrea Rasca. His flagship market is located in the once-edgy and now increasingly prime locale of Elephant and Castle in South London: Mercato Metropolitano (or MM). An early partner for Eataly, he has taken some of Eataly's efficiencies (i.e., centralized cash till –regardless of where one makes the purchase) and blends it with the playfulness everyone enjoys in public markets (independent businesses offering a wide array of products). Devoted to its manifesto, Mercato Metropolitano holds rigid lines: demanding vendors pay their employees decent wages, no corporate compromises on soft drinks, sourcing, wasteful packaging, etc. (You can watch the introduction via YouTube.)

Rasca field-tested the MM concept in Milan during the Milano Expo, and apparently it performed very well. Whereas Eataly celebrates the foods of Italy, MM is a curated global marketplace that is bound by its manifesto and the charismatic leadership of Rasca. Indeed, during the conference's opening plenary, Rasca's belief that food should not involve a race to the bottom (in price and quality) but rather should reflect the dignity of farmers, processors, retailers and eaters. From my Slow Food vantage point, he was striking right in that sweet spot that matters to those of who think in terms of the "co-producer." Reviewing MM's social impact report, the approach is impressive. Only if nonprofit markets I've known has this kind of clarity of vision!

With plans to expand globally, MM might fail and not deliver the fascinating hybrid of event space, everyday shopping, zero waste and independent enterprises that sail commerce like pirate ships. On the other hand, MM might be one to watch. Rasca has a keen eye for selecting the right location (neighborhoods that are on the edge, coming up, but not contested space fraught with confrontational politics). Whereas many food halls (and good heavens, there are many) go for predictable cookie-cutter product mix and layout, during my visit to MM I was struck by the raw build-out. Recycled materials rule without coming off as cliché. Instead, it feels like it grew organically overtime. It is larger than first impressions, and yet without being cavernous. To be honest, I kept wondering if had stumbled onto the set of a mid-1970s dystopian sci-fi film, like Soylent Green with Charlton Heston. It's cool. Yes, it's more entertainment excursion than everyday groceries. However, Rasca insists that repeat business is its core and that more groceries are purchased than what one would expect. Most excitedly, MM feels like it has a reason for being (beyond turning a profit). In fact, you get the sense that MM is a part of the food movement. This is most welcome.