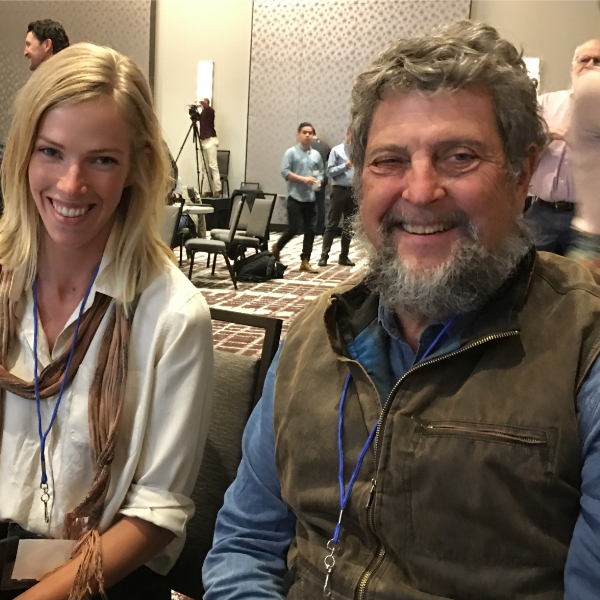 Apr 3, 2019
Can you have your steak and eat it too?
Approximately 100 soil, technology, regenerative ranching and industry insiders met April 1, 2019 to discuss inputs at Texas A&M in College Station. Facilitated by Good Food business leaders Karen Karp & Partners together with the award-winning nonprofit newsroom, The Counter (then called The New Food Economy), the day moved swiftly across complicated terrain with remarkable honesty and calm — no small feat considering the chasm between big meat and small, the location (Texas A&M, originator of so much intellectual capital associated with large-scale beef), and the intensely personal passion that meat brings to conversations.
When I think back five-years to the two Slow Meat summits I staged in Denver, CO, I am reminded of then how awkward the conversations, how little the trust, and yet how great the desire to find that Venn diagram between better meat and less meat. Over time, conversations have grown less awkward and more productive. With concepts like more animals on the ground and holistic, regenerative farming no longer in the wilderness, I see progress. I also see major shifts in the landscape itself. Two important, independent actors — Applegate Farms and Niman Ranch — were pivotal players in the Slow Meat discussions. They have since been absorbed by Big Meat and now work within the system to fulfill their destinies as change agents.

What do these mission-driven companies look like now that they are part of Purdue Farms and Hormel Foods? Both Applegate's Gina Asoudegan and Niman Ranch's Jeff Tripician conveyed, with unbridled enthusiasm, how the parent companies provide a healthy and helpful mix of independence and strategic support to grow the alternative within the conventional. Undoubtedly, these are two experiments that are of great interest to those seeking scale. How much scale is good? What are the costs and the rewards?

Pasture talk was everywhere during the informal moments of the gathering. I was delighted to catch up with Greg Gunthorp and the Grassfed Exchange's Russ Conser (pictured here).
For me, one of the day's highlights came from The Land Institute's Rachel Stroer. When pushed on the question on how to evaluate when big is too big, she responded with "When scale makes the activities inhumane, then it's too big." In other words, measure what we care about: people, planet, animals, and flavor. If we sacrifice one for the other, hold ourselves and each other accountable.
An especially compelling and important conversation was hosted by The Counter's Kate Cox: An interview with African rancher Kimberly Ratcliff. If you have not encountered her yet. You will soon. She manages her families diversified ranching operation in East Texas (the region with the highest concentration of African American ranches). He story is a reminder of how those who return home with new skills (as she did when she left finance in New York City) and an absence of fear for the local status quo. She founded and serves as president to a peer mentoring organization for the African American ranching community: 100 Ranchers. This was an important reminder of the power of civil society, the risks that individuals take, and the hope that is brings.

Another key theme that emerged: Efficiency. Dutch-American agricultural economist Renée Vassilos devotes her considerable talents to start-ups and tech innovators. Her insight that efficiency is and should be the preoccupation of large systems (since the scale of waste is also larger) was met with many nodding heads in the room. However, her challenge was to remind us that this preoccupation is and should be less critical to disruptors, like the businesses with whom she works. After all, their role is to try new things at a manageable scale, thus affording mistakes and waste without undue risk.

The day delivered a fascinating study in contrasts. On the one side, Indiana's pastured pork farmer (and Slow Food Snailblazer) Greg Gunthorp and Colorado's independent cattle producer Mike Calicrate exhibited an increasingly articulate and coherent critique of a meat economy dominated by a few very large corporations. On the other, the defenders of the realm. Retired Hormel executive Joe Swedberg of the Farm Foundation and Duane Martin of Syngenta listened respectfully, held their ground and most importantly demonstrated that it is high time to hold important discussions about the future of raising meat with all parties present.

And it is this last element that was most exciting: Many, if not all, parties were present for a day-long dive into inputs. So much of the discourse centers upon consumer demand (and for good reason). However, the meat economy is complex. How exciting to get to the beginning of it all: investments in soil, water, and microbes. Author Gary Paul Nabhan set up the day with an impassioned call to reach across the chasms and heal relations. He also provided ample evidence of the healing underway. It is a process. Listening to Texas A&M meat specialist Dan Hale acknowledge the responsibility we all have to address the chronic diseases that come with a meat forward diet is itself a huge indicator that change is underway.